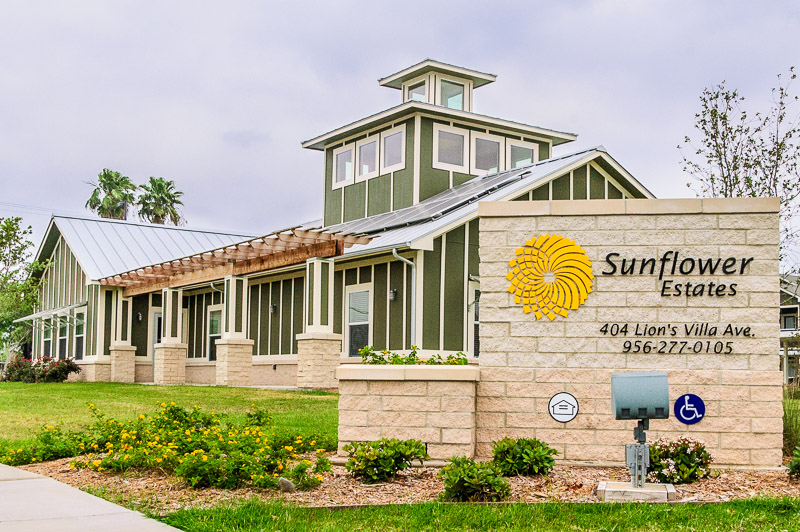 Sunflower Estates Apartments are located off north Main Street in La Feria, near Expressway 83 and within walking distance of the Valley Metro bus stop. The multifamily development includes 80 garden-style apartments, with one, two, and three bedroom units available.
Each apartment is equipped with:
Central air conditioning and heating
Energy efficient appliances
Washer and dryer hook-ups
Private patios
Cable TV and internet ready wiring
Community amenities include:
Onsite management and maintenance
Community center and kitchen
Business center with computers and internet access
Two age-appropriate playgrounds
Onsite laundry facilities
Covered parking
Barbeque pits and picnic areas
Free resident services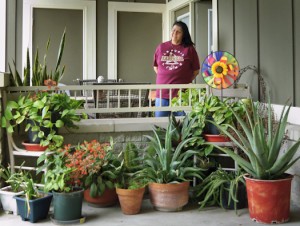 "Once she moved in, Nilda wasted no time in making Sunflower Estates her home. Her patio – a spot where she enjoys sitting and waving to neighbors – overflows with plants and flowers. And

because she's close to everything, she spends more time at home than on the road.

'I like it here very much. It's quiet and my neighbors are very nice. And best of all, I'm close to everything!'"
For more about Nilda and Sunflower Estates Apartments, please visit:
http://www.tdhca.state.tx.us/showcase/MF-20130408-Sunflower-Estates.htm
STCHD, together with Delphi Affordable Housing Group, Inc. of Austin, developed Sunflower Estates Apartments to serve the low- and very low- income working families of Cameron County. Sunflower Estates Apartments were awarded funds through the federal Low Income Housing Tax Credit Program, administered in state by the Texas Department of Housing and Community Affairs (TDHCA). PNC MultiFamily Capital provided equity for the project, while the U.S. Department of Housing and Urban Development (HUD) provided credit enhancement for FHA financing.